Product Description
This board provides three buttons that are debounced through a hardware RC network. That means you can add three crisp digital inputs to your board without having to modify your code to track milliseconds of pause time to make sure the button has settled. These provide zero bounce — GND to VCC and back again — very crisp, very clean.
But don't take my word for it, here's what Mr. Rigol DS1102E has to say about it!
Here's the before…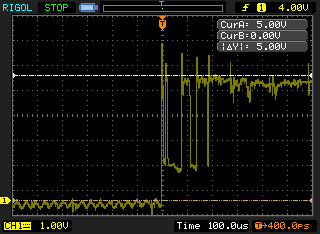 Here's the after…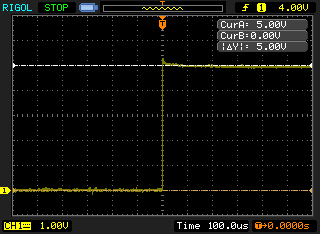 The RC network designed for the tactile buttons is calculated to work with a 5V VCC. All three buttons are brought out to the pin header for easy connection to your project.
Board pictured is a prototype – final board may include minor changes.